16 Aug

Carrico Receives PE Designation MADISON, WI –

Vierbicher announces that Adam Carrico, PE, has received his Professional Engineer (PE) license.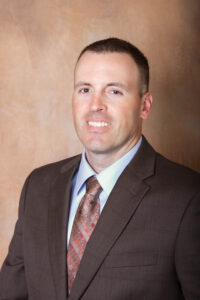 Carrico holds a Bachelor of Science degree in Civil and Environmental Engineering from the University of Wisconsin-Madison and has worked for Vierbicher since 2012.
Carrico has been involved with numerous land development projects within Dane County along with various road and stormwater improvement projects for several municipalities within Dane and Green Counties. 
To achieve this milestone, Carrico had to pass the Fundamentals of Engineering examination (FE), obtain a Bachelor of Science degree in engineering from an EAC/ABET accredited school or college, complete 4 years of experience in civil engineering, and finally, pass the Principles and Practice of Engineering examination (PE).  He now bolsters an industry-leading group of professional engineers within the company.
Vierbicher, with offices in Madison, Reedsburg, Milwaukee Metro and Prairie Du Chien, delivers creative, yet proven and responsible solutions by applying the collaborative vision and expertise of our engineering, planning, and community development teams.
###